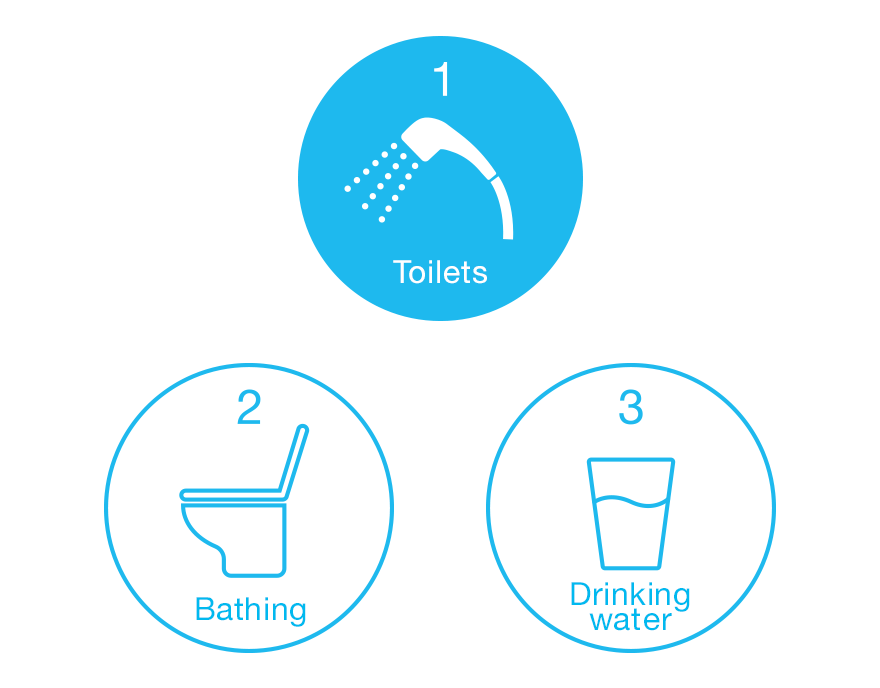 Problems in the shelter's life
In the event of a disaster, the most time-consuming lifeline for restoration is "water".
However, the present situation is that the provision of "water" in Japan is still insufficient.
Especially, "bathing" is important for health and sanitation, it is pointed out also in the "evacuation center management guidelines" of the Cabinet Office, and it is also the second topic in the survey of evacuation centers by Fukushima University, It was difficult to implement except for limited players such as the Self-Defense Force.