Use-optimized filter selection
We have selected the optimal filters for disasters from our original filter database.
By sending the water through 5 stages of filters, water that is soft and gentle on the skin is obtained.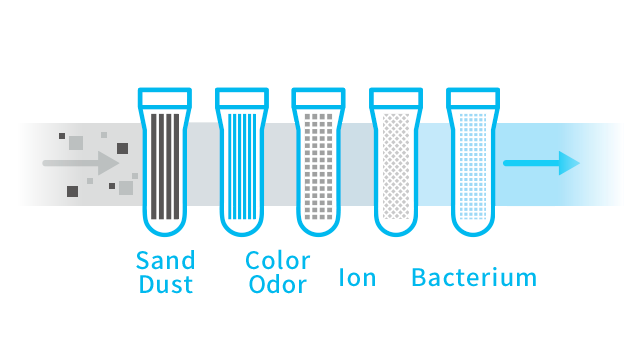 Constantly changing, intricate control
Our sensors constantly check the water quality and filter conditions.
Intricate control for cost and efficiency is carried out in real time, without compromising safety.